Client Reviews & Testimonials
Read or Leave Reviews of Pawsitive K9 Academy LLC, a Southern Maryland Dog Obedience Training school designed to help your dog or puppy learn basic obedience, good behavior, and standard commands in St Marys County, Calvert County and Charles County, MD. We are including a link to review us on Google, or to write a review to be displayed on this website.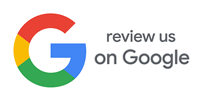 Pawsitive K9 Academy LLC
Average rating:
20 reviews
Sep 1, 2023
Immediate results
City & State:
Leonardtown
Greg was immediately effective with Buddy our husky/lab mix! Within the first private session he understood what negative behavior to focus on. I learned very much about my dog and training him and Buddy was always excited to see him and work with him! Well worth the investment in our family dog!
Aug 29, 2023
My dogs new best friend
City & State:
Lexington Park, MD
Greg was so patient and fun from day one. I was a nervous wreck meeting him for the first time. The moment he pulled up we went straight into training! My German Shepard is a loving an sweet dog but because I never stepped up as his Leader he took on the weight of the world and because a nervous wreck like his human mom.
Greg broke down all of my scared barriers and gave us our lives back. My dog loves him and I love his patience, understanding, and the fun he brings to the table during training. He broke down every step of training and me and my dog started taking it one step at a time.
My GS went from barking and lunging at everyone person and dog to walking into Lowe's and being calm around people.
I cannot thank Greg enough for helping me and my dog live a happy and confident life. He not only gave my dog confidence but gave me the confidence to be his leader!
May 2, 2023
City & State:
Leonardtown, MD
We would like to express our gratitude to Greg at Pawsitivity Academy for assisting us in establishing a successful connection. In early February, we reached out to Greg and enrolled in a series of five private lessons. With Greg's guidance, we were able to develop the necessary confidence to teach Dela basic commands. We wholeheartedly endorse Pawsitive K9 Academy LLC and recommend their services.
Apr 22, 2023
So Patient and Kind
Greg is the best! He worked with our dog who had a hard time accepting the collar! Greg was extremely patient and answered every question I had in an extremely timely manner, even if I asked crazy questions. Our dog is doing wonderfully now!
Mar 17, 2023
Golden Girls love Greg
City & State:
California, MD
Greg is the absolute BEST and I highly recommend Pawsitive K9 Academy!! Greg is extremely patient, knowledgeable and encouraging at all times. He gives you all the tools needed to be successful with your dog(s), and has truly built up my confidence as a dog owner. I was pleasantly surprised with how quickly my golden retriever puppies learned each command, and am impressed with this entire training process. Greg takes time to answer any question or concern, and checks in on us in between sessions, which speaks volume to his passion for helping. He is a genuinely kind person that cares about the success of you and your dog(s). Consistency is key, and Greg makes training enjoyable, which has allowed me to be more consistent. My dogs and I have truly bonded deeply during this training journey, and I feel so lucky to have found a wonderful trainer for my golden retriever girls.
Mar 1, 2023
Google Review
City & State:
St Marys, MD
From the first moment Greg met our newly adopted dog, Toby, he began training. We had many challenges to overcome and Greg gave us the tools to be successful. We didn't know Toby's history or what he went through before we adopted him. Greg's intuitiveness with the dogs he trains is priceless. Toby is now well behaved, happy, trusting and confident. Thank you Greg!
Feb 23, 2023
Thanks for helping Pickles learn his "place!"
City & State:
Charlotte Hall, MD
Greg was recommended to us from a friend who was thinking of working with him. After my 10 month old Bernese mountain dog/great white pyranees/poodle mix was fixed, we knew it was time to train him. We had started a few commands on our own but really needed some tools to help in other various situations. We hired Greg with Pawsitive K9 and it was a fantastic experience. Greg is patient, informative and very easy to work with. From learning how to put our dog on "place" to teaching how to "heel," Greg was there every step of the way, and most of the time it was at very weird hours! Many thanks to Greg, we will certainly miss our lessons!
Aug 22, 2022
City & State:
Mechanicsville
Greg helped us with my daughter's dog before and I should have provided a 5 star review then but I'll say it now; he is amazing! We have two rescue dogs, mom and daughter, that had no structure (ever apparently) and now thanks to the training for both them and me, the stress is virtually gone and life is way better all around. We would use Greg again in a heartbeat and highly recommend!
Aug 17, 2022
High praise for Greg! His knowledge of animal behavior coupled with his ability to teach our dog and explain the rationale has given us an understanding that I never had with my previous dogs. A well behaved dog makes for a happy dog and a happy home. Five lessons was all it took. We view this as an investment that will pay dividends for years to come.
Aug 7, 2022
Google Review
City & State:
St Marys County MD
We had the absolute best experience with Pawsitive k9 academy! From day 1, when I sent in an inquiry and got an immediate phone call back with a friendly voice on the other end, Greg was awesome! He worked with not only our dog, but with us as well, and we couldn't be more grateful. It truly feels like we (both of us humans and also our boy) have a lifelong supporter and fan in Greg and he definitely has one in us, too. We absolutely recommended Greg and Pawsitive K9 academy—don't hesitate to take the best step for your dog and your family!
Jun 22, 2022
Highly Recommend Greg
Greg understands and trains not only dogs but their owners too. Over the course of seven lessons our dog Buster made major improvements in understanding and carrying out commands. No more jumping on people, no more uncontrollable barking, readily coming when called, heeling, sitting and staying. After a few lessons we realized Greg was also training us in how dogs think and react and in how to use that information to get results. We went from having people avoid us and Buster to complementing how well trained he was. Remarkably Buster seemed to enjoy the training sessions as much as we enjoyed his behavior improvements.
May 1, 2022
We have a high energy Lab with a very short attention span. We were very impressed with Greg's training techniques and his ability to get and keep our dog focused. Greg often dedicated extra time to ensure our dog mastered his commands. We plan on using Greg's services from time to time in the future.
Mar 30, 2022
Google Review
City & State:
St Marys, MD
Positive: Professionalism, Quality, Reliability, Responsiveness, Value
Best money I've ever spent! Greg is the best - he trained my dog Honey and me too! I'm more confident and Honey is so well behaved now.
Mar 28, 2022
Two Thumbs Up!
City & State:
Leonardtown
Greg is great at problem solving and coming up with alternative methods to find the best results for you and your dog. Not only is he great with dogs, he is great with clients as well. He is thorough in his directions to the owners to establish proper communication with your dog! He has worked with me on our two dogs, I will defiantly be working with him with our newest pup!
Mar 17, 2022
Google Review
City & State:
St Marys, MD
Greg is such a wonderful trainer. I was beyond impressed with his knowledge and patience while training my Vizsla, Willow. I would 100% recommend his services for anyone interested in seeking training for their K9.
Dec 2, 2021
HIghly Recommend
City & State:
St Marys, MD
We highly recommend Pawsitive K9 Academy. Greg is the BEST! He's patient, knowledgeable, and not that it's required in a dog trainer, a genuinely nice person. Our puppy Levi was the ruler of our house. He bullied us into giving him constant attention. We walked him, played with him, and gave belly rubs on demand. We were pushovers! Greg has transformed our out-of-control puppy into an obedient member of the family. We've come to realize that training our puppy was the easy part for Greg, training us was the real challenge. He taught us that being consistent is key. We need to require Levi to follow the rules all the time, not just most of the time. We are confident that we can continue to become better puppy parents, but if we slip up and forget our role, support from Greg is just a text or phone call away.
Nov 10, 2021
Greg is the best
City & State:
Southern MD
Best money I've ever spent! Greg is the best - he trained my dog Honey and me too! I'm more confident and Honey is so well behaved now.
Aug 29, 2021
Thanks Greg!
City & State:
St Marys, MD
Greg was so great with our very energetic 18 month old golden retriever. Not only did Greg give us the tools to train our dog, but he ensured each family member was consistent with the training. He was very patient showing our pre-teen and teenager how to train and walk our dog. Greg spent a lot of time answering all of our questions, he was always available to answer questions outside of our sessions, and was very responsive. We would recommend Pawsitive K9 Academy to everyone trying to train their pup to be a wonderful, well behaved family member! Thanks Greg!!!
Jun 17, 2021
We are so happy
City & State:
Southern MD
Greg is absolutely amazing. Our Golden doodle wasn't aware of her own size and loved people, this made it hard for people to come in the house or for us to go on walks. She would jump and pull on everyone. Now she can go sit in place and be calm while people enter the house and she walks almost perfectly on leash. We are so happy we found Greg he made training seem so easy!
Apr 8, 2021
Best obedience training
City & State:
St Marys, MD
I can't say enough good things about Greg and Pawsitive K9 Academy! Greg truly has a passion for what he does and it shows. I would absolutely recommend him to anyone looking into obedience training for their dog, you won't regret it!