Client Reviews & Testimonials
Read or Leave Reviews of Pawsitive K9 Academy LLC, a Southern Maryland Dog Obedience Training school designed to help your dog or puppy learn basic obedience, good behavior, and standard commands in St Marys County, Calvert County and Charles County, MD. We are including a link to review us on Google, or to write a review to be displayed on this website.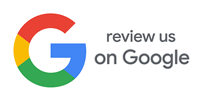 Pawsitive K9 Academy LLC
Average rating:
10 reviews
Aug 22, 2022
City & State:
Mechanicsville
Greg helped us with my daughter's dog before and I should have provided a 5 star review then but I'll say it now; he is amazing! We have two rescue dogs, mom and daughter, that had no structure (ever apparently) and now thanks to the training for both them and me, the stress is virtually gone and life is way better all around. We would use Greg again in a heartbeat and highly recommend!
Aug 17, 2022
High praise for Greg! His knowledge of animal behavior coupled with his ability to teach our dog and explain the rationale has given us an understanding that I never had with my previous dogs. A well behaved dog makes for a happy dog and a happy home. Five lessons was all it took. We view this as an investment that will pay dividends for years to come.
Jun 22, 2022
Highly Recommend Greg
Greg understands and trains not only dogs but their owners too. Over the course of seven lessons our dog Buster made major improvements in understanding and carrying out commands. No more jumping on people, no more uncontrollable barking, readily coming when called, heeling, sitting and staying. After a few lessons we realized Greg was also training us in how dogs think and react and in how to use that information to get results. We went from having people avoid us and Buster to complementing how well trained he was. Remarkably Buster seemed to enjoy the training sessions as much as we enjoyed his behavior improvements.
May 1, 2022
We have a high energy Lab with a very short attention span. We were very impressed with Greg's training techniques and his ability to get and keep our dog focused. Greg often dedicated extra time to ensure our dog mastered his commands. We plan on using Greg's services from time to time in the future.
Mar 28, 2022
Two Thumbs Up!
City & State:
Leonardtown
Greg is great at problem solving and coming up with alternative methods to find the best results for you and your dog. Not only is he great with dogs, he is great with clients as well. He is thorough in his directions to the owners to establish proper communication with your dog! He has worked with me on our two dogs, I will defiantly be working with him with our newest pup!
Dec 2, 2021
HIghly Recommend
City & State:
St Marys, MD
We highly recommend Pawsitive K9 Academy. Greg is the BEST! He's patient, knowledgeable, and not that it's required in a dog trainer, a genuinely nice person. Our puppy Levi was the ruler of our house. He bullied us into giving him constant attention. We walked him, played with him, and gave belly rubs on demand. We were pushovers! Greg has transformed our out-of-control puppy into an obedient member of the family. We've come to realize that training our puppy was the easy part for Greg, training us was the real challenge. He taught us that being consistent is key. We need to require Levi to follow the rules all the time, not just most of the time. We are confident that we can continue to become better puppy parents, but if we slip up and forget our role, support from Greg is just a text or phone call away.
Nov 10, 2021
Greg is the best
City & State:
Southern MD
Best money I've ever spent! Greg is the best - he trained my dog Honey and me too! I'm more confident and Honey is so well behaved now.
Aug 29, 2021
Thanks Greg!
City & State:
St Marys, MD
Greg was so great with our very energetic 18 month old golden retriever. Not only did Greg give us the tools to train our dog, but he ensured each family member was consistent with the training. He was very patient showing our pre-teen and teenager how to train and walk our dog. Greg spent a lot of time answering all of our questions, he was always available to answer questions outside of our sessions, and was very responsive. We would recommend Pawsitive K9 Academy to everyone trying to train their pup to be a wonderful, well behaved family member! Thanks Greg!!!
Jun 17, 2021
We are so happy
City & State:
Southern MD
Greg is absolutely amazing. Our Golden doodle wasn't aware of her own size and loved people, this made it hard for people to come in the house or for us to go on walks. She would jump and pull on everyone. Now she can go sit in place and be calm while people enter the house and she walks almost perfectly on leash. We are so happy we found Greg he made training seem so easy!
Apr 8, 2021
Best obedience training
City & State:
St Marys, MD
I can't say enough good things about Greg and Pawsitive K9 Academy! Greg truly has a passion for what he does and it shows. I would absolutely recommend him to anyone looking into obedience training for their dog, you won't regret it!